auburn School
same-day flower delivery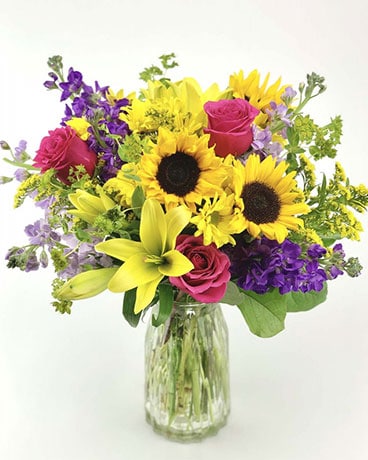 Twinbrook Floral Design provides local same-day flower, plant and gift delivery to Auburn School, located in Chantily, Virginia. We are a second generation, family owned and operated floral design firm. Our main flower shop is located in Chantilly. In addition to our flower shop, we operate a wholesale floral business. That business is known as Metro Flower Market. It is co-located in the same building as our flower shop. Our flower shop address is 4151 Lafayette Center, Drive, Suite 110B, Chantilly, VA 20151.
We provide local same day and express flower delivery service to Auburn School. The main campus for Auburn School is located at 3800 Concorde Pkwy #500, Chantilly, VA 20151. The phone number for the school is (703) 793-9353. The driving distance from our flower shop to the school is 2.1 miles. That drive takes our flower delivery drivers approximately 5 minutes. The Auburn School is an independent day-school.
100% Customer Satisfaction Guarantee
Local Same Day Delivery
Twinbrook Floral Design offers local same day flower delivery service to Auburn School, and to other elementary, middle and high schools in the Northern Virginia area. The delivery team at Twinbrook is an experienced group. Most have been delivering flowers, plants and occasion themed gifts for us for a number of years. They have extensive knowledge of the Northern Virginia area. Every flower arrangement that is scheduled for same day delivery comes with a 100% on-time delivery guarantee. Delivery service to Auburn School is available Monday through Saturday.