Premier birth center
same-day flower delivery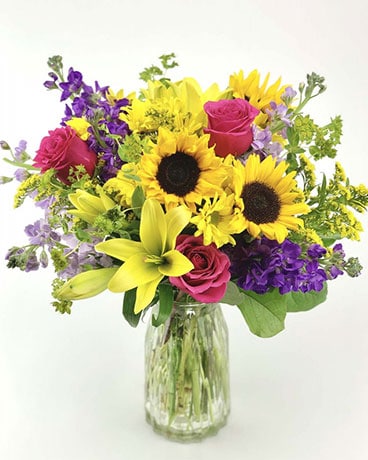 Twinbrook Floral Design is a Chantilly, Virginia florist. We provide same-day flower delivery to Premier Birth Center, located in Chantilly, Virginia. The birth center address is 4200A Technology Court, Chantilly, VA 20151. Our floral design center is located at 4151 Lafayette Center Drive, Suite 110B, Chantilly, VA 78215. The driving distance to Stone Springs Hospital Center from our flower shop is approximately 0.5 miles. It takes our flower delivery drivers approximately 3 minutes to make the half mile drive to the birth center. The primary phone number for Premier Birth Center is (540) 709-1737. The Premier Birth Center specializes in providing care for women giving birth. The facility serves mothers in Fairfax county, and the surrounding area.
100% Customer Satisfaction Guarantee
100% Customer Satisfaction Guarantee
Every get well flower arrangement we create is backed by our 100% customer satisfaction guarantee. If you receive an arrangement from Twinbrook Floral Design that you are not absolutely thrilled with, please contact our flower shop. We are looking to not only meet, but, to exceed your expectations. If you don't love it, we will replace that arrangement with one of equal or greater value and redeliver it, absolutely free of charge. That is our promise to you.
Flowers For Newborns
We offer the best collection of fresh flowers, plants and occasion themed gifts in Fairfax County. Twinbrook Floral Design was established in 1994. Our staff has more than 20 years experience creating and delivering beautiful bouquets, themed to celebrate the birth of newborns. Our new born floral designs are available in many different styles and designs. Some of the most popular arrangements tend to be designs that include gorgeous sunflowers, gerbera daisies and carnations.
Plants To Celebrate The Birth Of Newborn Babies
Twinbrook Floral Design offers the best selection of green plants, flowering plants, dish gardens, blooming baskets, orchids and tropical plants in Chantilly, VA.